CATALOG NO. B84-2017
Voyage - Print version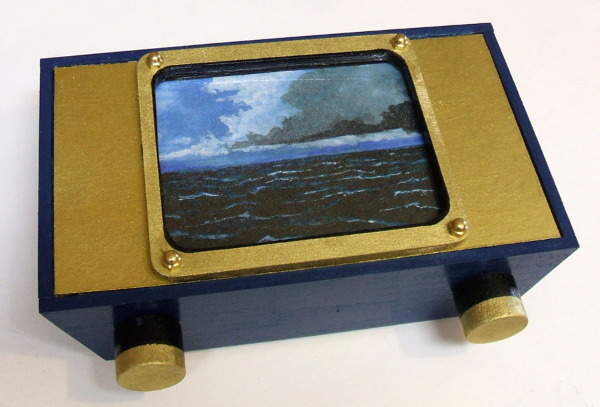 Voyage

Specifications - Edition of 2
Digital print of original scroll water color and ink painting on tyvek
Scroll dimensions 5" x 120"
6" x 10" x 2.5" wood container with scroll winding parts.
This simple scroll design contains a digital print of the painting contained in Voyage - Catalog B81.

The painting is viewed through a window on the top panel of the container. By turning the left hand knob counterclockwise the journey begins.
Original scroll painting - scroll to the right to see the entire painting.