CATALOG NO. B81, B82, B83-2017
Voyage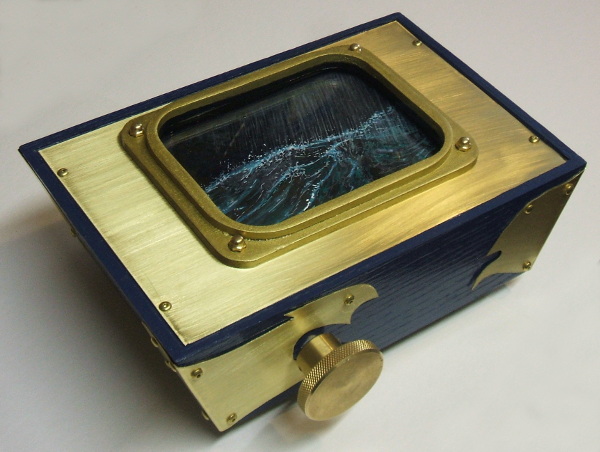 Voyage

Specifications - Edition of 3
No. 1,2 & 3 - Original scroll water color and ink paintings on tyvek
Scroll dimensions 5" x 120"
8.5" x 11" x 3.75" wood container with brass handwheel, panel and mechanical parts.
Each "Voyage" contains an original watercolor and ink painting on a Tyvek scroll that is 5 inches high and 120 inches long.
Although these paintings may appear to reference actual geographic locations and weather conditions that may exist or have once existed, the images do not exist in photographic form and are painted from memory.

The painting is viewed through a window on the top panel of the container. By turning the brass hand wheel the journey begins.
Original scroll paintings - scroll to the right to see the entire painting.