CATALOG NO. B55 2013
Collaborative Artist Books with the Delaware Valley Chapter of the Guild Of Book Workers - 3 x 3 x 3, A book of Numbers - Miniature book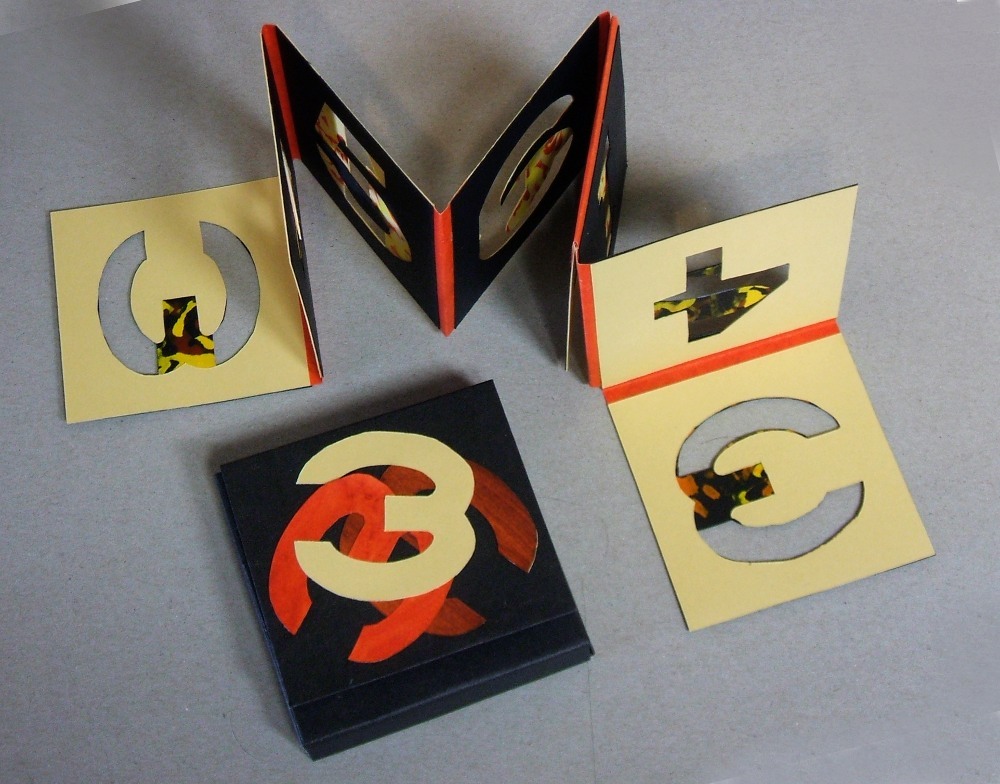 Specifications
3" x 3" closed - 8 double sided, cut paper, panels hinged with dyed Tyvek, Tyvek bound case - 1 of 3 unique copies.
This book contains eight, double sided panels with numbers that add up to 27 or 3 to the third power. The panels can be folded many ways to display numbers that are multiples of three or when added together are multiples of three.
The Delaware Valley Chapter is excited to announce that the Clarence Ward Art Library at Oberlin College has offered to host an exhibition of miniature books by the DVC chapter March 2014. (Miniature books are defined in the U.S. as no more than three inches in height, width, or thickness.)