CATALOG NO.B54 2013
Collaborative Artist Books with the Delaware Valley Chapter of the Guild Of Book Workers - ABC Collaborative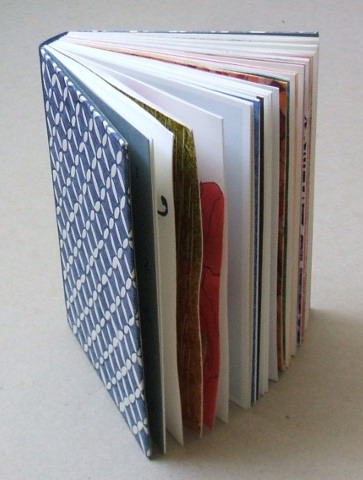 Specifications
5-1/2" x 4-3/8" x 1" closed - Drum leaf binding of 28 signatures.
DVC Members and their letters A - Andrea Krupp, B - Sharon Hildebrand and Amanda Bock, C - Linda Rossi, D - Karen Lightner, E - Dana Kull, F - Jon Snyder, G - Denise Carbone, H - Valeria Kremser, I - Lane Miller, J - Sharon Pattison, K - Jude Robison, L - Julia Miller, M - Gretchen Dixon, N - Nancy Nitzberg, O - Adrienne Stalek, P - Maria G. Pisano, Q - Donna Globus, R - Meg Kennedy, S - Lesley Mitchell T - Alice Austin, U - Elena Bouvier, V - Todd Pattison, W - Jennifer Rosner, x - Sabrena Johnson, Y - Thomas Parker Williams and Mary Agnes Williams, & - Eriko Takahashi, Z - Emily Martin, ! - Kristin Balmer
Exhibition dates: July 19—September 20, 2013, Free Library of Philadelphia, 1901 Vine Street, Print and Picture Collection Gallery, on the 2nd floor
Each member produced a page based on one letter of the alphabet. The chapter asked only that the letter appear somewhere on the page. Participants were provided with Mohawk Superfine Cover 80lb, white, smooth, cut to 5-1/2 x 8-1/2 inches. The chapter held a binding bee in May, 2013 to bind the edition of thirty in drumleaf style.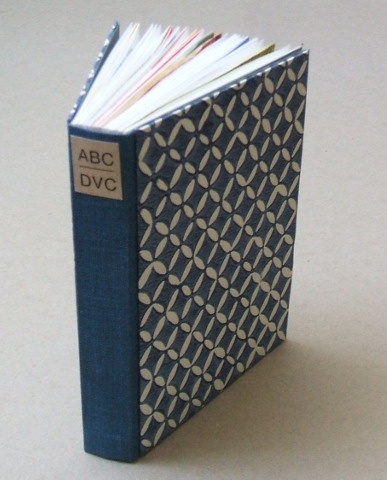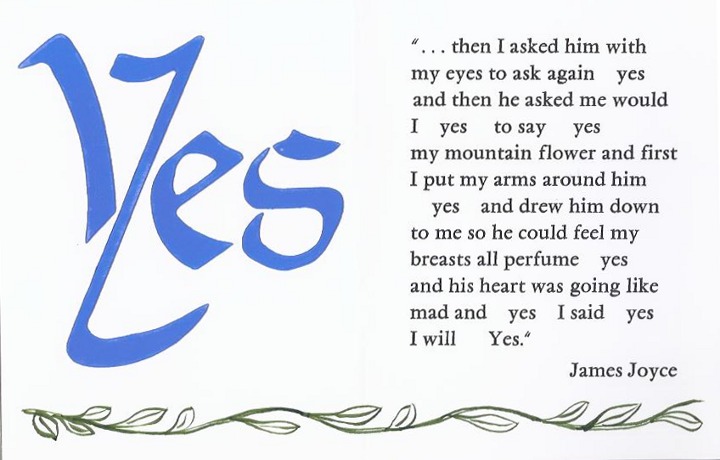 Thomas Parker and Mary Agnes Williams page - handset metal type by Mary Agnes Williams, hand cut Yes type and border by Thomas Parker Williams