CATALOG NO. B39 2011
Neon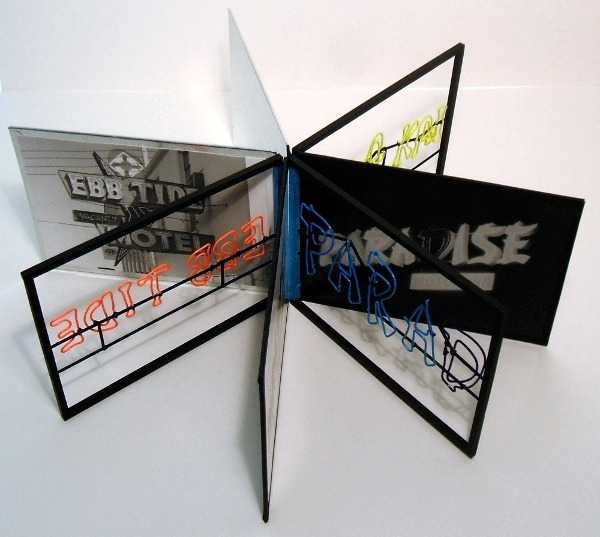 Book fully open

Specifications Edition of 5
7" x 10" x 1-1/2" closed, 6 silver gelatin prints and 3 painted wire sculptures (wood frames) bound with dyed Tyvek. Cover: galvanized steel sheet over davey board with painted wire title
Collections
UC, Berkeley Moffitt Library, Special Collections
Stanford University Bowes Art & Architecture Library
University of San Diego Copley Library
 Neon is a study of classic neon signs featuring three 1950s-era motels in Wildwood, a popular beach town in New Jersey. Dozens of these motels (with their ubiquitous neon signs) were built in mid-century, but many are no longer standing.
Neon combines day and night photographs that I took twenty years ago with a 4x5 camera, with wire sculptures that reproduce the neon tubes of each sign. The wire sculptures are painted in fluorescent colors, vibrating between the black and white photographs.
The cover is made of thin gauge galvanized steel, a material typically used in the construction of these signs; the title of the book is also rendered in wire as a brightly-colored neon tube. The book is bound with dyed Tyvek.
Neon can be opened to display any of the three sets of images or opened in a circular form to display all of the images.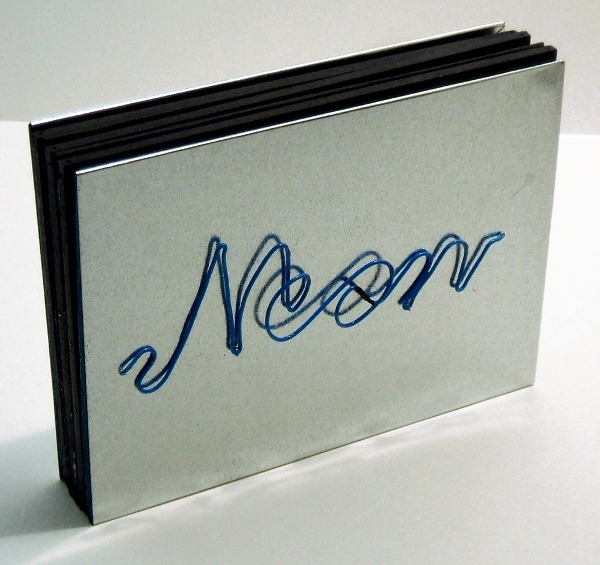 Book cover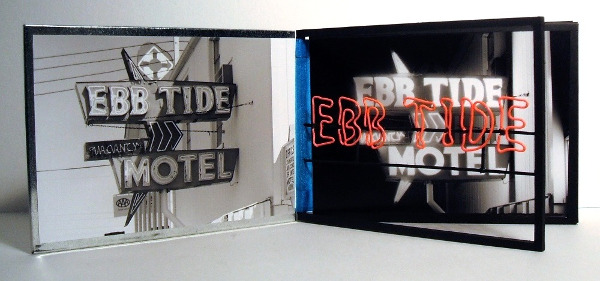 Set 1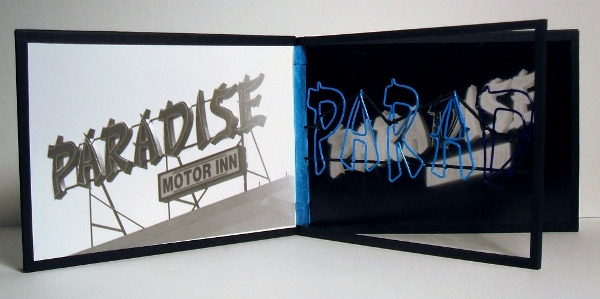 Set 2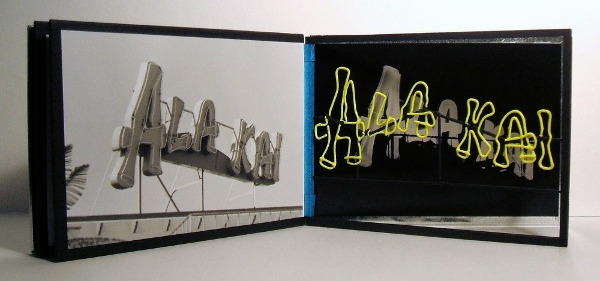 Set 3