CATALOG NO. B30 2009
Forest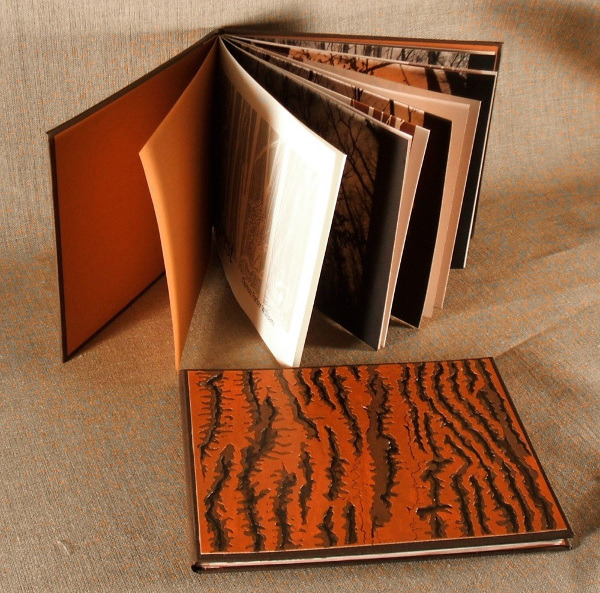 Book open

Specifications Edition of 20
4 linocut prints, 4 woodcut prints, 4 fiber based photographic prints, hardbound cover - laminated, cut, and painted paper. digital printing
Pinhole photographs and poems - Mary Agnes Williams www.maryagneswilliams.com
Collections
Copies are in private collections
Permanent collections -
The Ruth Hughes Collection of Artist Books Oberlin College
Temple University Special Collections Department, Temple University Libraries
Forest began with pinhole photographs taken by my wife, Mary Agnes Williams.
We examined four photographs in three ways: woodcut, linocut, and a short poem. A two-color woodcut faces each photograph. Printed on the reverse side of each woodcut is a linocut; the poems are printed on vellum. The images are drawn from details in the photographs.
For the cover I wanted to create a three-dimensional representation of tree bark. This was accomplished by drawing a three-layer image and then cutting each layer with a saw. The layers were painted and laminated to a paper base which was glued to the hardbound cover.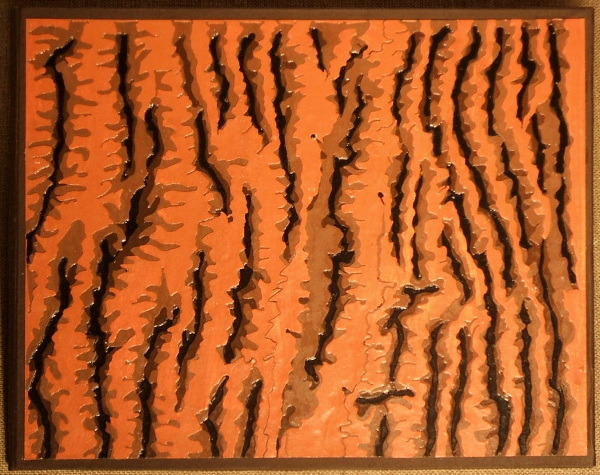 Cover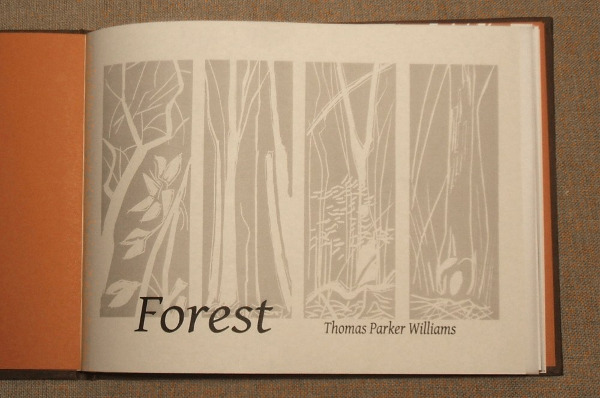 Title page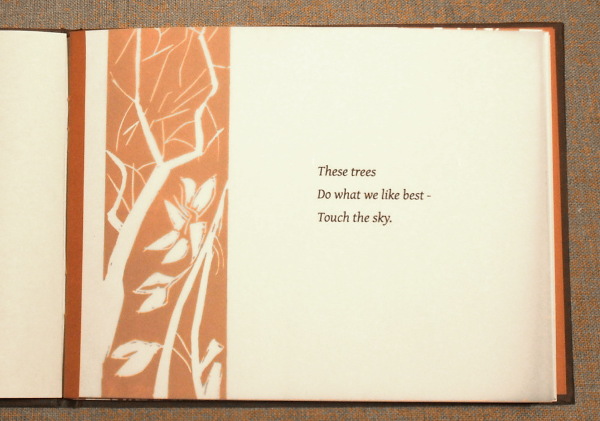 Set 1 poem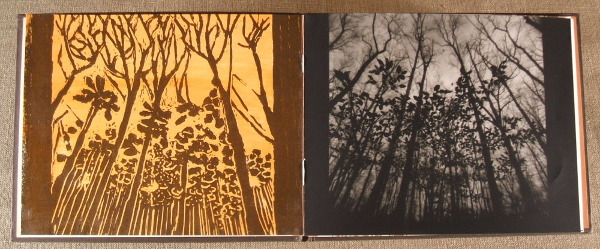 Set 1 images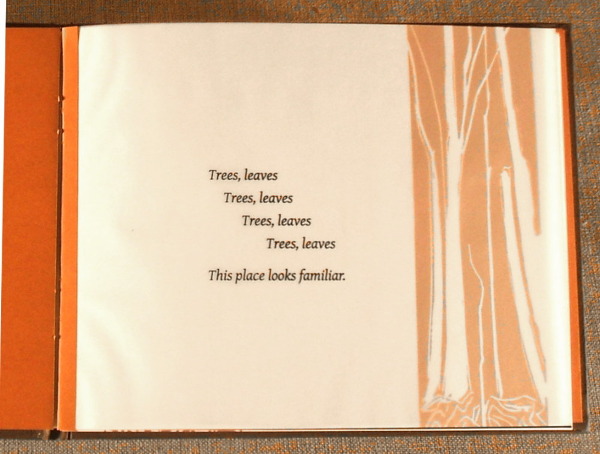 Set 2 poem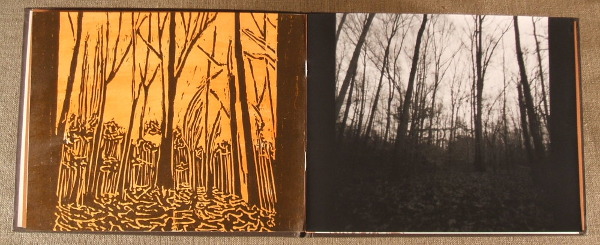 Set 2 images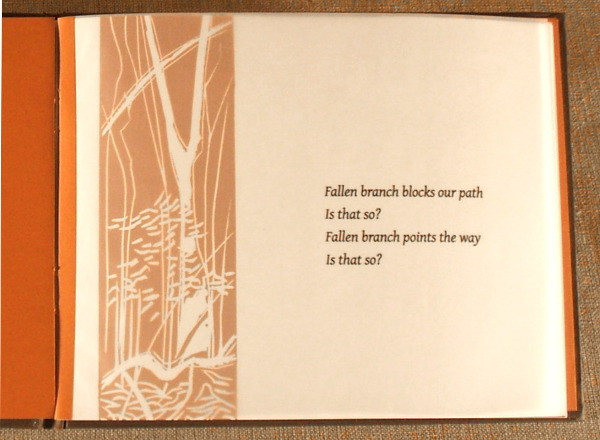 Set 3 poem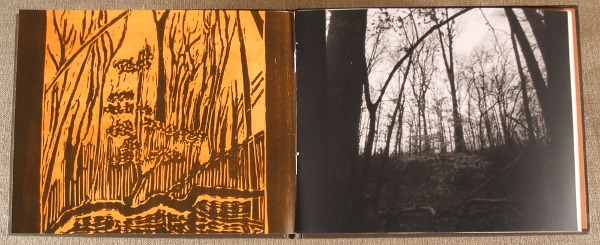 Set 3 images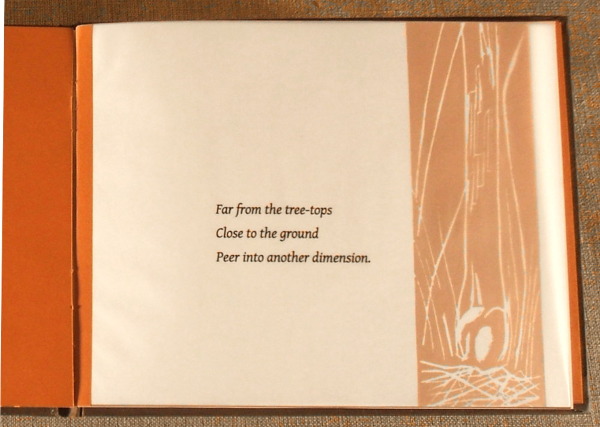 Set 4 poem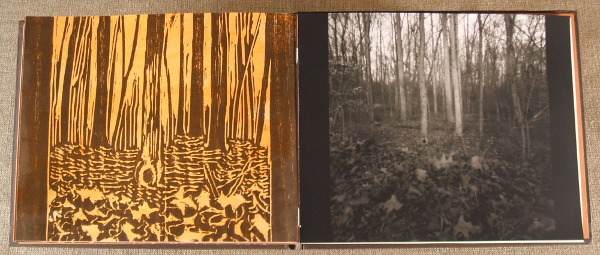 Set 4 images