CATALOG NO. B29 2008
Rollercoaster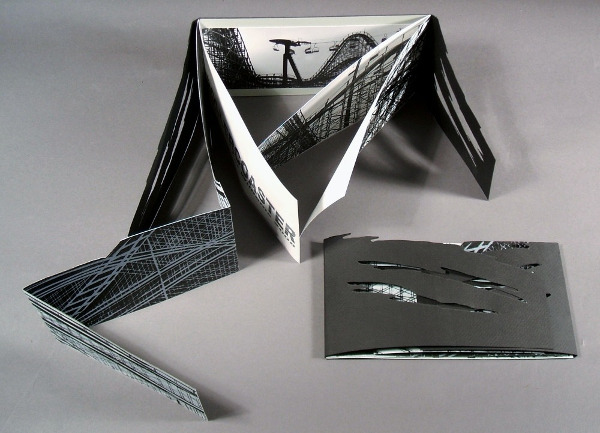 Specifications Edition of 14
One - two sided Linocut Print 23-1/2" long, three silver prints, hand cut cover
Collections
Copies are in private collections
Rollercoaster explores the forms of an old style, wood rollercoaster that I photographed in Wildwood New Jersey in 1996.
The two sided linocut print was made by first coloring both sides of the paper with two different oil based grounds. Two separate blocks were cut to print the images.
The cover was hand cut on an electric saw. The photographs were printed on pearl, resin coated paper from 4 x 5 negatives.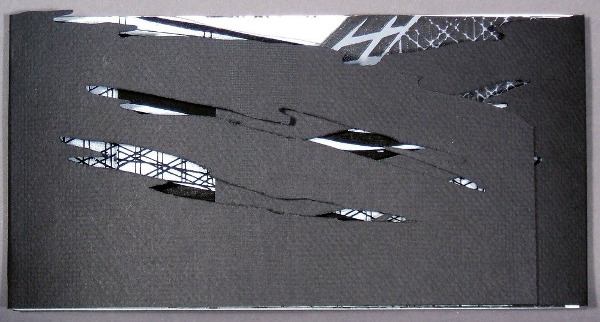 Book cover


Linocut print


Linocut print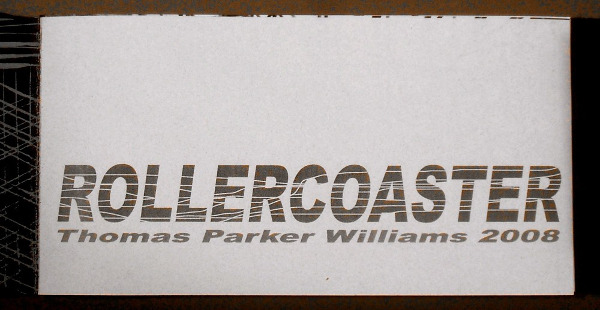 Title page

Photo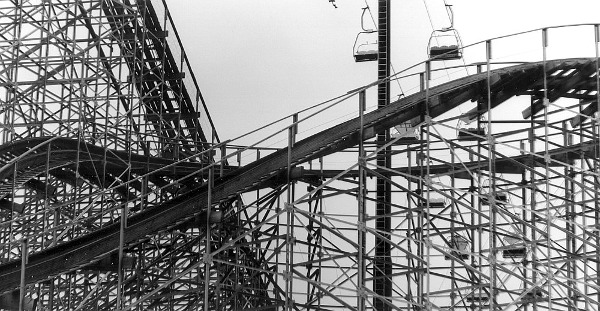 Photo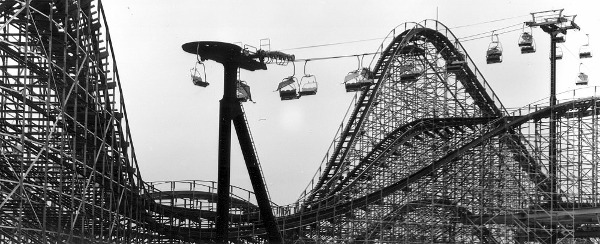 Photo