Garden video with edited music composition
CATALOG NO. B24 2004
Garden A Zen Rock Garden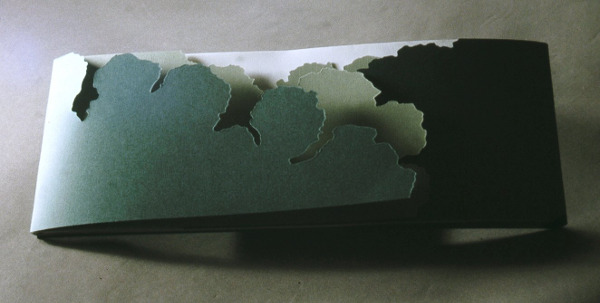 Book closed

Specifications Edition of 50
5" x 13" Ink on paper 4 pages plus title page and hand cut cover - with music CD Total Time: 32 min.
Part of Garden, a multi-part work

Collections
Copies are in private collections
Garden, a multi-part work, is based on the concept of a Japanese Zen rock garden. Responding to a call for entries for a sound works show, I became intrigued with the concept and decided to expand into a series about the Garden, adding an artist book and fifteen paintings to the music. Through all three media, I explored the Garden's basic elements - a rectangular low wall, raked gravel, iconic stones - and their relationships in time and space.
Artist Book, Edition of 50 Each artist book features fifteen unique brushed ink drawings on paper that I embossed in various patterns to mimic the Garden's raked gravel. I hand cut a multi-layered cover so it could be closed in a variety of ways. Each book includes a music CD.
Music Several layers of percussion form the foundation of a seventeen-section original music composition. Between Entry and Exit music, the percussion supports woodwind solos representing a journey to the fifteen stones. All of the music was performed and recorded by the artist.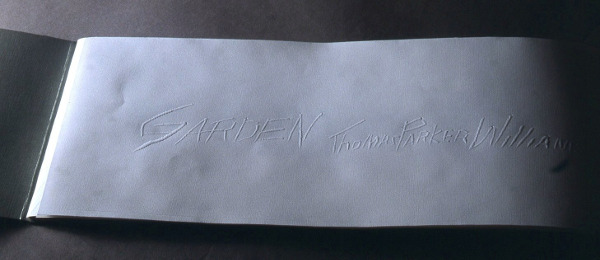 Title page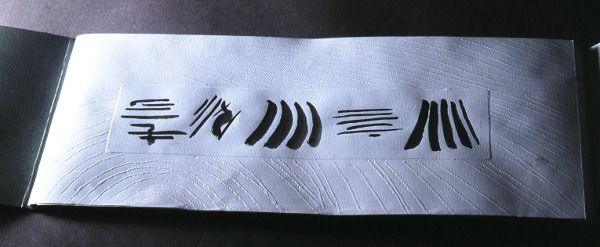 Book page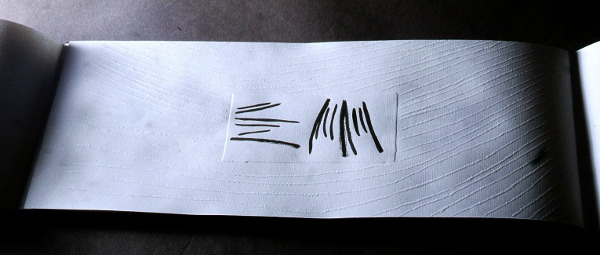 Book page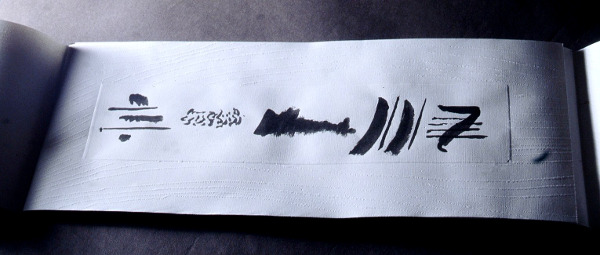 Book page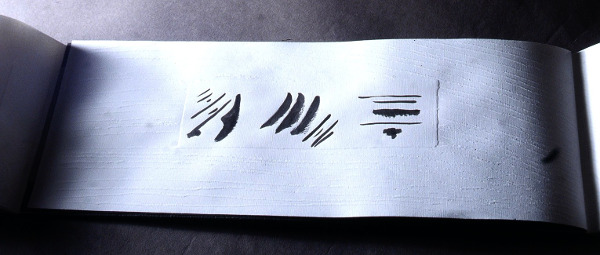 Book page