CATALOG NO. B99-2020
Circles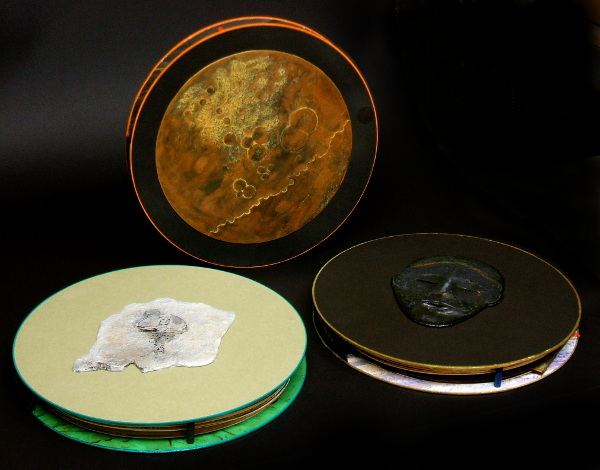 Circles - Three Volumes
Circles examines the primordial forces of the Universe, biology on earth, and the search for something more.
Specifications - unique artist book in three volumes containing 59 works on paper.
Each book in case – 11.4" diameter 1.8" thick.
Each Book – 10.5" diameter 1.5" thick closed.
Cases in Rack - 13" diameter 8" high
See images below for links to details of each volume.

Thomas Parker Williams – Design, binding, all artwork and original video soundtrack music.
Circles video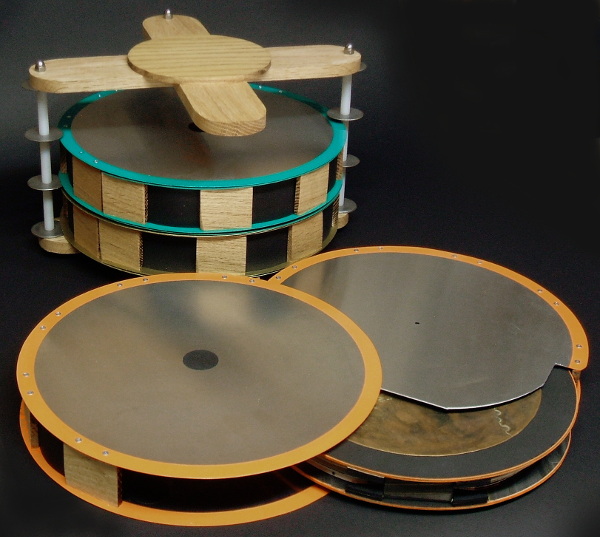 Circles - cases in rack with Volume 1 case open